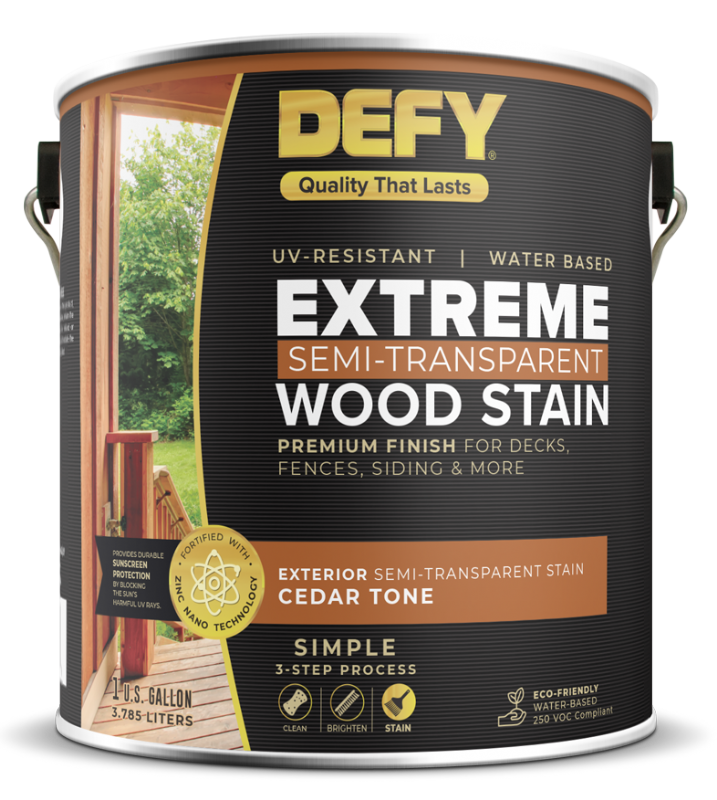 DEFY® Wood Care Products
Northeast Lumber Sales, Inc. is proud to bring you a water-based, synthetic resin, clear and semi-transparent wood stain that really works!
Products in Stock
Product Line:

Extreme Wood Stain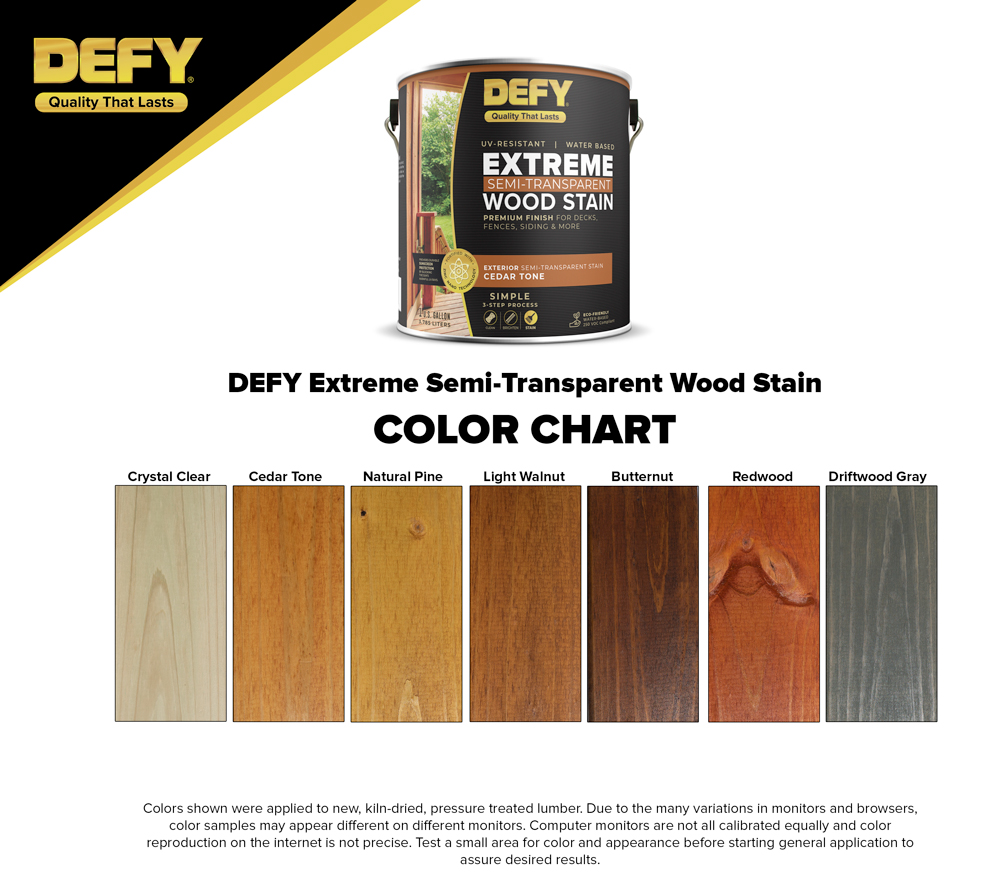 DEFY's most innovative high-performance product yet. Formulated using state-of-the-art nano-technology, this penetrating wood finish creates a level of durability that has not been available in wood stains in the past. A truly eco-friendly, VOC-compliant product that offers tough protection while being gentle on our environment. The water-based formula cleans up easily with soap and water.
Color
Clear
Cedar Tone
Light Walnut
Natural Pine
Redwood
Butternut
Driftwood Gray
Product Line:

Deck Stain for Hardwoods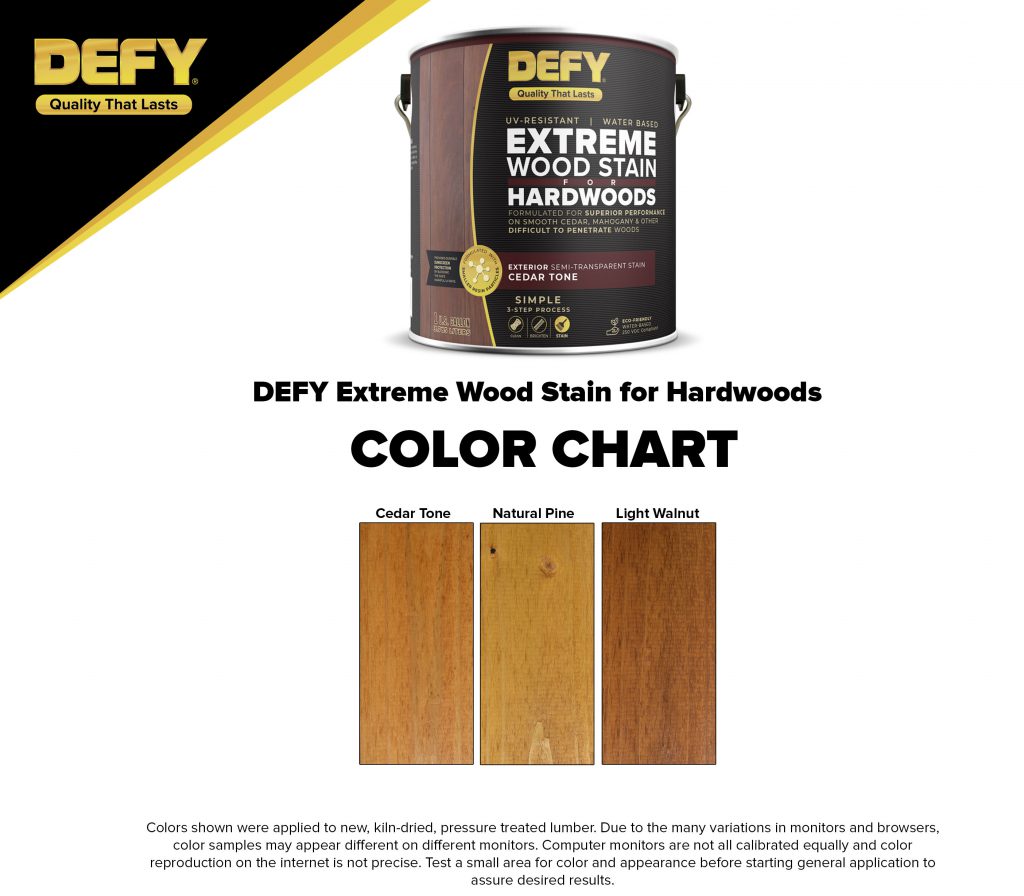 A synthetic, semi-transparent finish specifically formulated for use on cedar, mahogany, redwood, and other dense or difficult to penetrate woods. This VOC-compliant stain was designed with smaller resins to better penetrate wood pores. It blocks out water, provides long-lasting protection from weather damage, and helps eliminate surface buildup and peeling.
Color
Hardwood Cedar Tone
Hardwood Light Walnut
Hardwood Natural Pine