Eastern White Pine Flooring
Character radiates from Eastern White Pine floors, bringing instant warmth and history to the room. Abundant throughout the Northeast and the tallest pine species in North America, Eastern White Pine has been the mainstay in quality construction and fine woodworking for centuries.
Favored for its desirable characteristics and manufacturing qualities, it is available in a wide range of grades, has a fine grain and uniform texture, shapes easily for patterns and profiles, stays true to form, and holds finishes very well.
Eastern White Pine is a favorite species for flooring. Our tongue & groove flooring has a true flooring pattern with a relief back for added stability.
We are happy to pull any size order, large or small. If you need a special size, grade or pattern, please give us a call.
Products in Stock
Grade:

Premium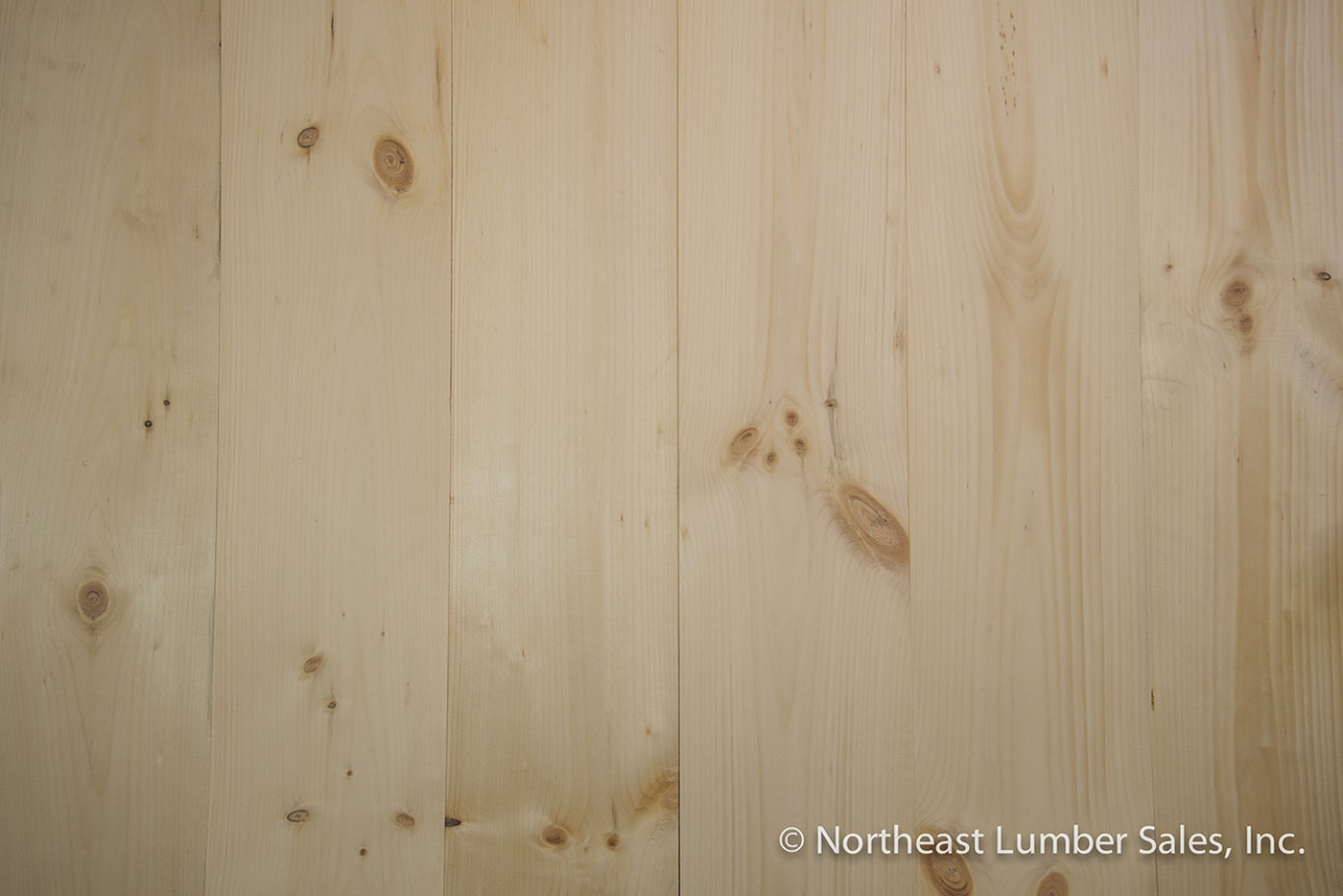 Premium grade is a good appearance knotty grade used in the same applications as Finish where larger and more numerous characteristics are desired.
| Size | Face Measure | Length |
| --- | --- | --- |
| 1" x 4" | 3 1/8" | 6' to 16' |
| 1" x 6" | 5 1/8" | 6' to 16' |
| 1" x 8" | 6 7/8" | 6' to 16' |
| 1" x 10" | 8 7/8" | 6' to 16' |
| 1" x 12" | 10 7/8" | 6' to 16' |