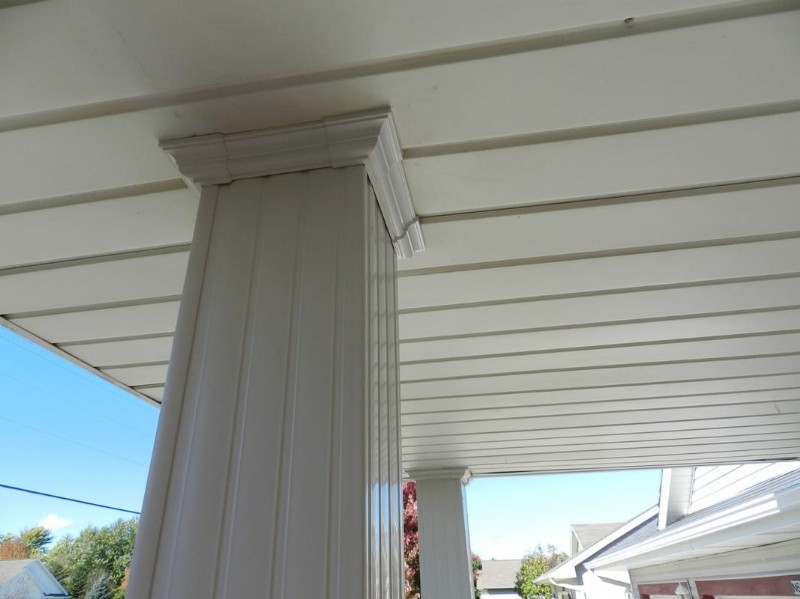 Post Wraps
Color Guard offers a quick and easy solution to those unattractive treated wood posts!
Designed for existing wood posts, Color Guard's four-piece post wraps interlock around the post and allow adjustments for inherent size variations of 4", 6" and 8" treated wood posts. Connected together, they create the look of a single post. Four-piece decorative trim collars are available to help finish the job.
Additional sizes and colors available by special order. No minimum size orders required in our normal delivery area.
Products in Stock
| Style | Size | Length | Color |
| --- | --- | --- | --- |
| Fluted | 4" x 4" | 8 1/2' and 10' | White |
| Fluted | 6" x 6" | 8 1/2' and 10' | White |
| Smooth | 4" x 4" | 8 1/2' and 10' | White |
| Smooth | 6" x 6" | 8 1/2' and 10' | White |
| Product | Size | Length | Color |
| --- | --- | --- | --- |
| Adjustable Post Snap Collar | For both 4" x 4" and 6" x 6" | 6" | White |