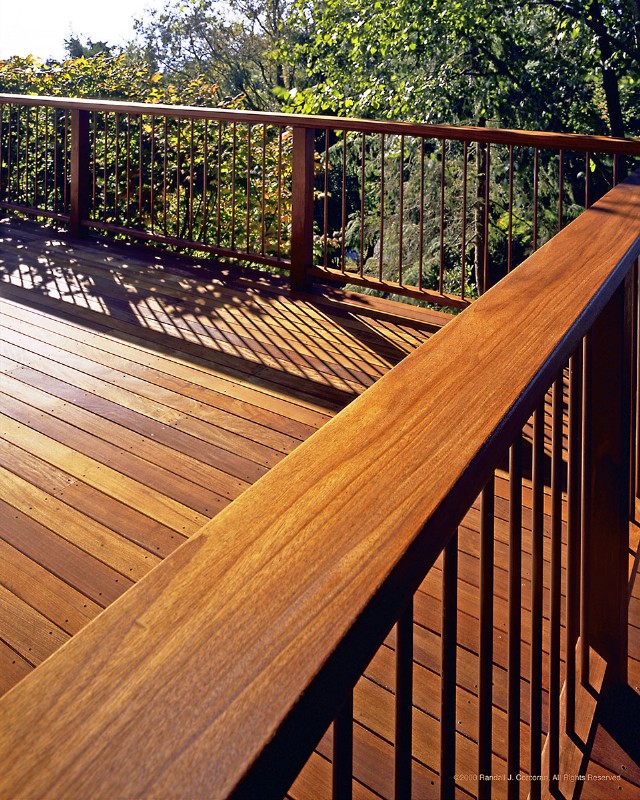 Penofin® Penetrating Oil Finish
Find out why thousands of professional contractors across the U.S. rely on Penofin for the ultimate in wood care, and the continuing customer delight that using the best finish can bring. Try Penofin's fine oil wood finishes today!
Brazilian Rosewood Oil: Strong, flexible, water-resistant oil sustainably harvested from the nuts of the Brazilian rosewood tree. Allows the wood to retain its flexibility. Creates no surface film. No trees are ever cut down to obtain this oil.
Transoxide Pigments: These pigments also penetrate into the wood protecting it from the inside out from the sun's damaging rays. Penofin provides up to 99% ultraviolet protection. It adds a rich, transparent color to enhance the natural beauty of the wood, highlighting the grain.
High-Grade Mildewcide: The finest possible mildewcide is used to retard growth of mold and mildew.
Penetration: Penofin's low-solid formula ensures easy application; there are no lapmarks as with high-solid formulas. A high-solid stain means you must keep a wet edge during application or you will end up with an uneven finish. This simply does not happen with Penofin.
Products in Stock
Product Line:

TSF Hardwood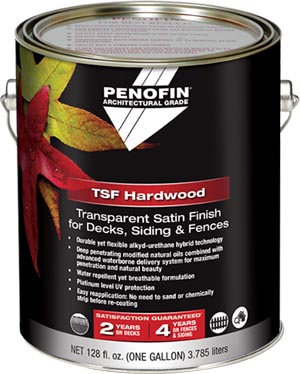 Transparent satin finish for hardwoods. Durable yet flexible alkyd-urethane hybrid technology. Deep penetrating modified natural oils combined with advanced waterborne delivery system for maximum penetration and natural beauty. Water repellent yet breathable formulation. Platinum level UV resistance. Easy reapplication. No need to sand or chemically strip before re-coating. Easy soap and water clean up. Low VOC (<100 g/L)
Product Line:

Pro-Tech Stripper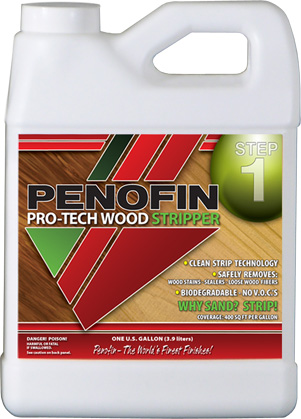 Specially developed to effectively remove oil finishes on all exterior wood, composite or concrete surfaces using New Clean Strip Technology. Leaves little or no residue, will not raise grain and provides double the coverage of average strippers. The first step in preparing wood for a beautiful Penofin application. Certified no VOC's product.
Product
Pro-Tech Wood Stripper #1
Product Line:

Pro-Tech Cleaner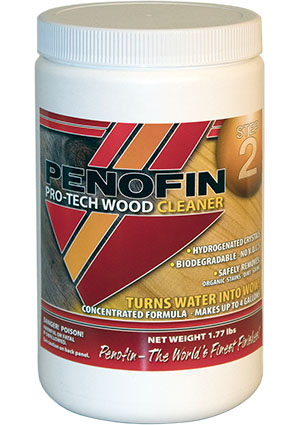 This unique formula uses Super Hydrogen Power to tackle just about any outdoor cleaning job around your home. Mix these concentrated granules in varying strengths to effectively remove grease, grime, dirt, organic stains, tree sap and mineral deposits. Kills mold and mildew. Restores wood to mill-bright appearance. Biodegradable, safe on soil and plant life.
Product
Pro-Tech Wood Cleaner #2