TWP® Total Wood Preservative
TWP® is a semi-transparent stain designed to preserve and protect exterior wood surfaces. It enhances the natural warmth, beauty and integrity of new and aged wood.
TWP® has unsurpassed color retention properties. Accelerated and natural weathering tests show superior performance compared to conventional clear and semitransparent wood finishes.
Water repellent – Resists water absorption that causes warping, cracking and splitting as well as preventing freeze damage in colder climates.
Stops U.V. Damage – Special U.V. absorbers prevent unsightly wood graying, darkening and fading. Wood stays beautiful and natural looking longer.
Prevents Wood Rot – The TWP® 1500 Series is an EPA-registered wood preservative which prevents structural damage and wood decay on exterior above ground surfaces.
Mildew Resistant Film – Special mildewcides inhibit the growth of mold and mildew on the surface preventing premature discoloration. Decks, fences and wood siding stay fresh and new looking longer.
Easy to Apply – These products may be brushed, rolled or sprayed. Long-lasting, penetrating formula makes it easy to re-coat. Maintenance is an easy task to perform for extended wood protection.
Products in Stock
Series:

200 Series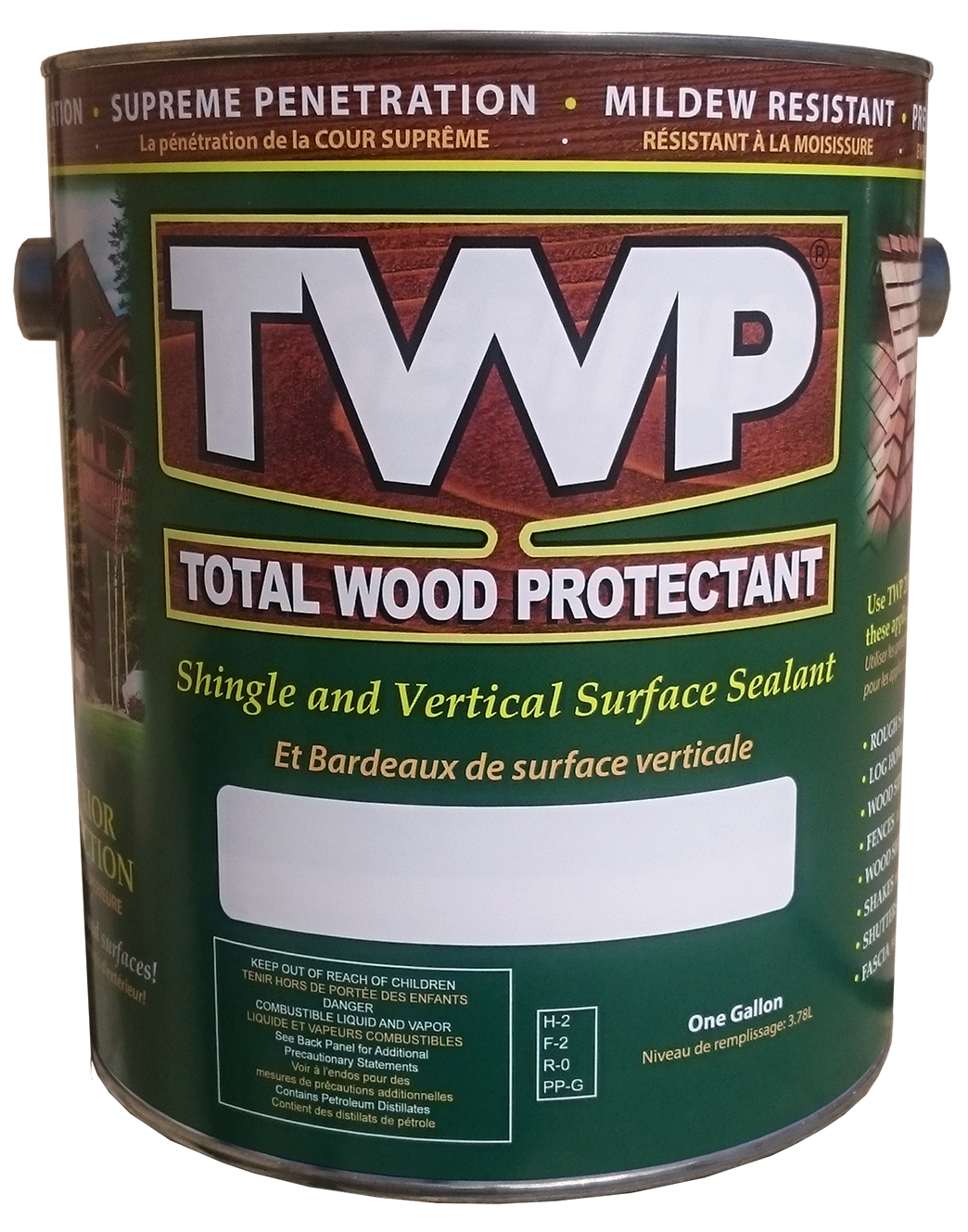 Sealant for wood shakes, wood shingles, log homes, and decorative railroad ties. (Note: TWP-200 Clear is not intended for color retention and will allow the wood to gray naturally.)
| Product | Color |
| --- | --- |
| TWP 200 | Clear |
| TWP 201 | Cedartone |
| TWP 202 | Redwood |
| TWP 203 | Gold |
| TWP 205 | California Cedar |
| TWP 206 | Russet Brown |
| TWP 207 | Butternut |
| TWP 210 | Slate Gray |
Series:

1500 Series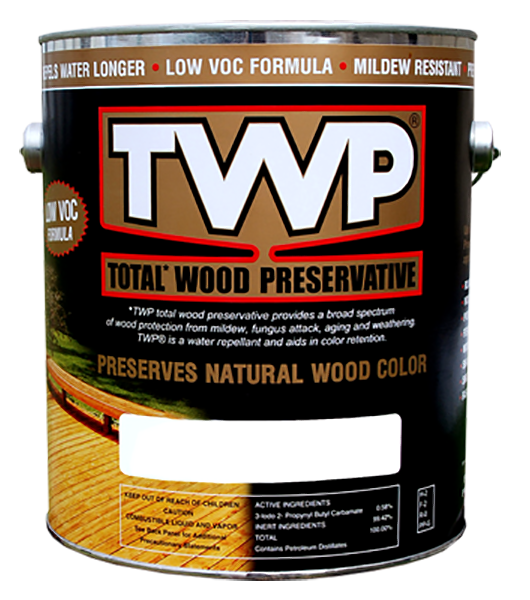 EPA registered wood preservative. Low-VOC sealant for use on exterior new and old wood. (Note: TWP-1500 Clear is not intended for color retention and will allow the wood to gray naturally.)
| Product | Color |
| --- | --- |
| TWP 1500 | Clear |
| TWP 1501 | Cedartone |
| TWP 1502 | Redwood |
| TWP 1503 | Dark Oak |
| TWP 1504 | Black Walnut |
| TWP 1511 | California Redwood |
| TWP 1515 | Honeytone |
| TWP 1516 | Rustic |
| TWP 1520 | Pecan |
| TWP 1530 | Natural |